WORLD FAMOUS PROFESSIONAL 100 PERCENT DEAF DRUMMER, SONGWRITER,
EDUCATOR, INTERNATIONAL RECORDING STAR!!!IMPORTANT NOTICE!!! SHAWN DALE BARNETT,RECENTLY PASSED AWAY DUE TO HIS PAINFUL BATTLE WITH CANCER ON FEBRUARY 23rd,8:08AM, at his home in LEAVENWORTH,KANSAS.HE WAS WITH HIS FAMILY. PLEASE SEND ALL EMAILS AND QUESTIONS TO SHAWN'S GUITARIST AT Cazzy's Email ...SHAWN AND CAZZY(His Last Guitarist) RECORDED A CD ONLY A MONTH BEFORE HE PASSED AWAY. IF YOU ARE INTERESTED IN PURCHASING A COPY,the price is $20.00 and the address is Scott Barnett 17184 Thomas Rd. Winchester,Ks. 66097 Please make the money orders out to James Barnett. It must be a money order. No checks or credit cards Please. SHAWN WILL BE SURELY MISSED BY FAMILY,FRIENDS, AND THIS ONE SAD GUITAR PLAYER IN ORLANDO,FLORIDA.Cazzy's Alien Blues


"FIRST AND ONLY NATURALLY BORN 100 PERCENT DEAF MAN WITH A TOP TEN HIT ON MTV IN 1987."

"FIRST 100 PERCENT DEAF MAN TO OWN A RECORD COMPANY."

"FIRST DEAF MUSICIAN TO JOIN DEO (DEAF ENTERTAINMENT ORGANIZATION)."

"FIRST DEAF MAN TO TEACH DEAF KIDS MUSIC AS AN "ARTIST IN RESIDENCE" AT THE KANSAS SCHOOL FOR THE DEAF,1998."


KANSAS SCHOOL FOR THE DEAF'S MOST FAMOUS FORMER STUDENT, CLASS OF 1981.

(WALKIN' THE WALK FOR 20 YEARS AS A PROFESSIONAL, 33 YEARS OF TRAINING
SINCE 1968 )
PLAYED FOR OVER 200,000 PEOPLE IN 1999 AND 2000!!!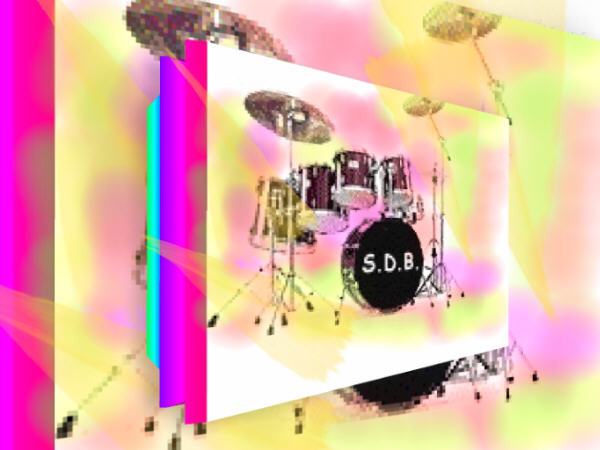 THE STAFF OF S.D.B. ENTERTAINMENT
SHAWN DALE BARNETT, PRESIDENT.
JEFF MARSH,ADVISOR/CONSULTANT
JEFF RUNS A RADIO SHOW CALLED "ABILITY BEAT" AT KO-OP COMMUNITY RADIO
91.7 AUSTIN TEXAS.
JEFF IS ALSO AN ADVISOR/CONSULTANT AND A PARTNER AND EMPLOYEE OF
MIDILABS OF AUSTIN TEXAS IN CONJUNCTION WITH THE SERVANTS QUARTERS
PROJECT CHARITABLE TRUST.

SCOTT WINGENDER, AGENT, WEB DESIGNER AND
GUITARIST AND BASS PLAYER FOR FOR THE SHAWN DALE BARNETT DEAF BAND. EX-GUITARIST FOR WILD KOUNTRY.
GO TO LINKS FOR INFO.
GRETCHEN MCCRACKEN, PUBLICIST.
DAN ARABIE,PUBLIC RELATIONS,COMMITTEE MEMBER OF THE LAFAYETTE LOUISIANA DEAF CLUB.
CYNITHA CLARK, PUBLIC RELATIONS.
JAMES GOOCH, ROAD CREW CHIEF, REPRESENTATIVE AND SPOKESPERSON FOR
S.D.B.ENTERTAINMENT,S.D.B.RECORDS.
JOHN ROBERTS, DEAF LAWYER.
JAMES D. BARNETT, FAX SENDER/RETRIEVER, MAIL SORTER.
JAMES D. BARNETT (SHAWNS DAD) IS A FORMER RECORD LABEL OWNER FROM THE
1960'S-70'S CALLED "BAR-J MUSIC" WHICH ALSO HAD SHAWNS UNCLE DON BARNETT
AND LAWRENCE "BARNEY" BARNETT ON THE LABEL WHOM ALL PLAYED WITH COUNTRY
STARS SUCH AS BUCK OWENS OF THE TV SHOW "HEE HAW",BARBARA MANDREL,MEL
TILLIS,MERLE HAGGARD,JIMMY DEAN,JOHNNY CASH,"THE JORDANIARES",BOBBY BARE
OF 'THE OLD DOGS" AND MANY MORE FAMOUS RECORDING ARTISTS!!!


INVENTOR AND CREATOR OF THE MUSIC FOR THE DEAF, COPYRIGHT 1999©
"DEAF MUSIC"
"DEAF MUSIC" IS A TRADEMARK NAME OWNED BY S.D.B.ENTERTAINMENT(COPYRIGHT
1999,ALL RIGHTS RESERVED).


(Please inform S.D.B.ENTERTIANMENT if you witness any other shows copying "DEAF MUSIC" Please inform us immediately and any and all violators will be prosecuted
under every aspect of the law.SHAWN DALE BARNETT controls all rights to "DEAF MUSIC") (Copyright 1999,all rights reserved.)



20TH ANNIVERSARY WORLD TOUR, 1981-2001!!!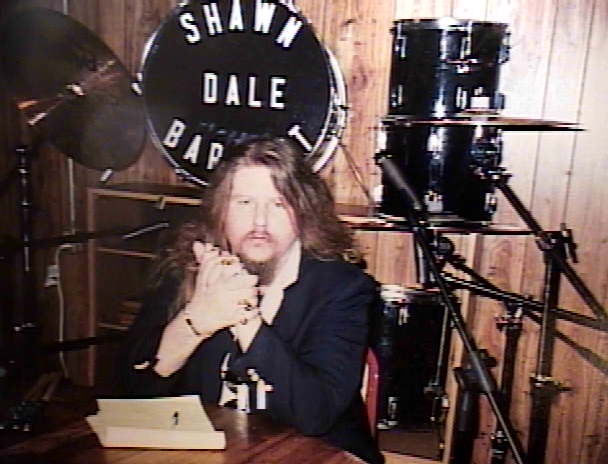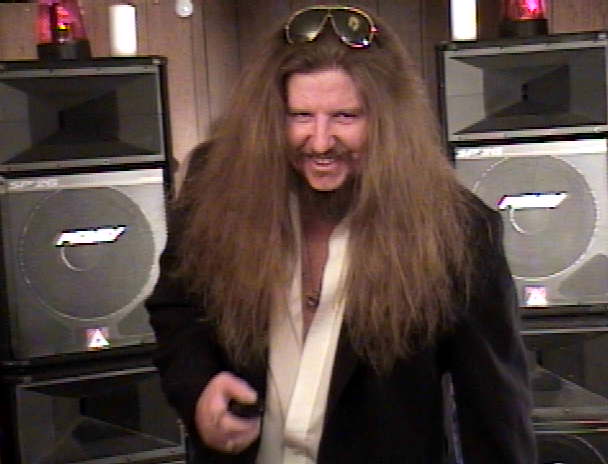 DOWN LOAD EITHER OR BOTH PHOTOS FOR SHOW APPEARANCE ADVERTISEMENTS.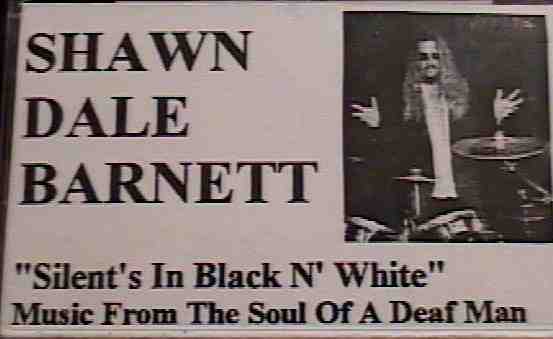 Buy Shawn Dale Barnett's 6 song e.p,'SILENTS IN BLACK N' WHITE,MUSIC
FROM THE SOUL OF A DEAF MAN" 43,000 (forty-three thousand ) sold in
over a year and a half.
Go to his "HOW TO ORDER SHAWN'S 6 SONG E.P." button provided below to
order yours today!



Shawn Dale Barnett's new van that carries his HUGE Explosive, extremely
Bombastic show!
One of the best deaf shows on planet Earth!




GO HERE TO VIEW UPCOMING SHOW DATES


GO HERE TO VIEW SHAWN'S BIO AND RESUME


GO HERE TO VIEW SHAWN'S LYRICS





SHAWN DALE BARNETT'S SONG"GALLUEDET"(LET YOUR LOVE LIGHT LIGHT THE WAY) HAS BECOME THIS YEARS GALLY HEALING SONG SO WE HAVE DECIDED TO GIVE THAT SONG ITS VERY OWN WEB SECTION.
(A song written by world renowned Deaf drummer,songwriter Shawn Dale
Barnett for the students of Gallaudet University in the wake of the death of one of their own.)


GO HERE TO FIND OUT WHAT IS DEAF MUSIC


OVER 2,500 SUBSCRIBERS TO DATE AND GROWING FAST!!! JOIN TODAY!



SHAWN'S NEWSPAPER ARTICLES AND LETTER OF RECOMMENDATION.


HOW TO ORDER SHAWN'S 6 SONG E.P

DESCRIPTION OF SHAWN'S SHOW



WHAT DOES A MUSICIAN MEAN?



INTERESTING FACTS ABOUT THE DEAF



SHAWN'S PHOTO ALBUM. (BEING UPDATED)



OLDER PHOTO'S FROM PAST SHOWS












"QUOTES FROM OTHER FAMOUS ENTERTAINERS,FANS AND BUSINESS PEOPLE ABOUT
SHAWN'S SHOW,SHAWN'S ACHIEVEMENTS AND SHAWN AS A PERSON"



SHAWN'S PET PEEVE'S


SHAWN'S LINKS



FOR BOOKINGS,CONTACT NEW AGENT AT;
SILENTSUCCESS@HOTMAIL.COM
OR
DEAFMUSIC@HOTMAIL.COM
OR
SDBRECORDS@HOTMAIL.COM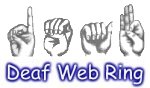 This Deaf Web Ring site owned by SHAWN DALE BARNETT.
[ Previous 5 Sites | Previous | Next | Next 5 Sites | Random Site | List Sites



Free search engine submission and placement services!